Last week I attended the Caledon Regency sim's Court of Whimsy Ball. I believe lag was specially imported for the evening.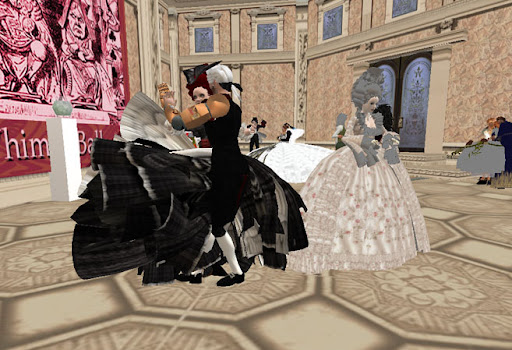 The above photo (one of the few I managed to take) was taken after being in the sim for a good half hour. As you can see some of the textures were
still
grey. But it was a good night. Some wonderful outfits as far as I could tell.
Then is was time to head over to Steelhead for their monthly masquerade. Sheriff Ortega was unable DJ due RL commitments and I had been asked to provide music instead.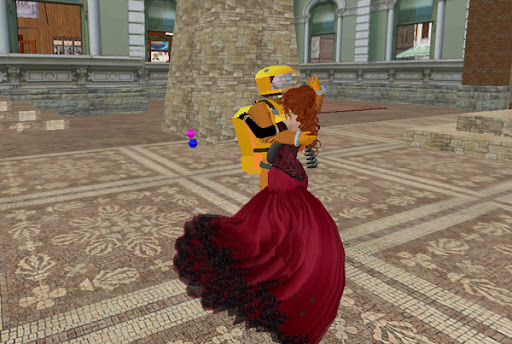 Me & the Missus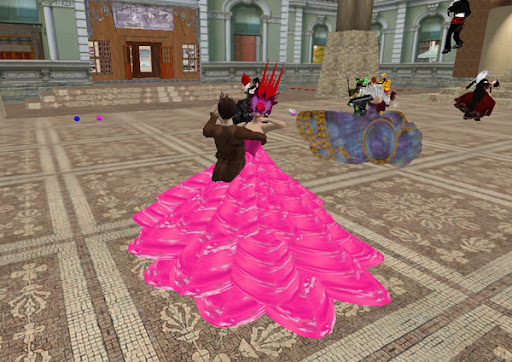 Tensai dancing with "The Doctor".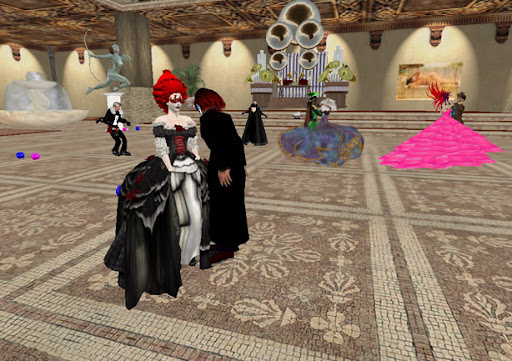 Diamanda Gustafson and Elrik Merlin enjoy some Strauss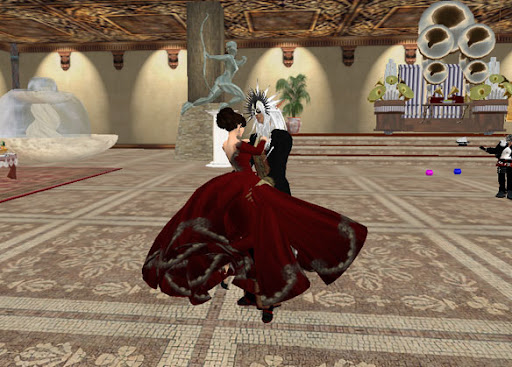 Gabrielle and Lunar waltz for a bit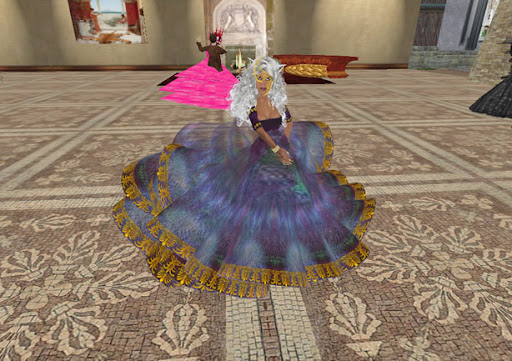 Lumina dances to some of the more contemporary music.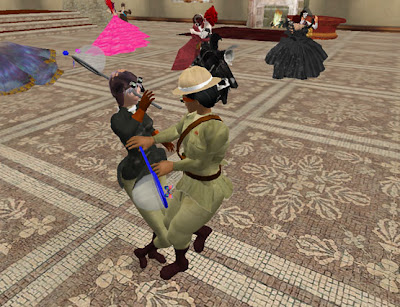 The Decostas twirl for a time before being distracted in their hunt for a coloured moth...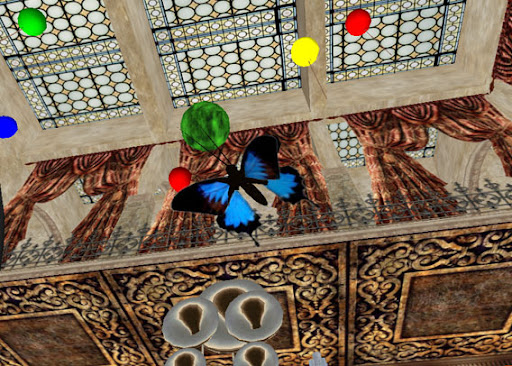 ...that was seen flying over head.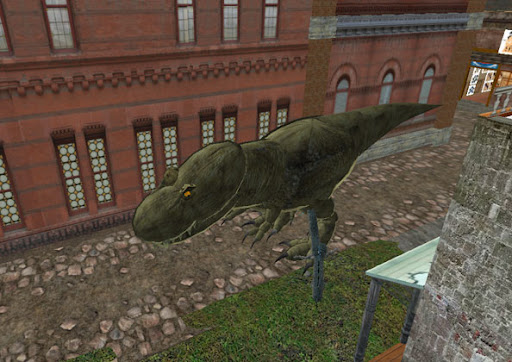 And what would Steelhead be if there wasn't something surreal happening? Even if it was after the Ball had actually ended :-)