Moulin Rouge night was a great success. The first function in the rebuilt saloon, and what an impressive venue it is. Certainly evoking the ideal of a prosperous boomtown.
With red lined curtains and marble pillars the burlesque feel was complete.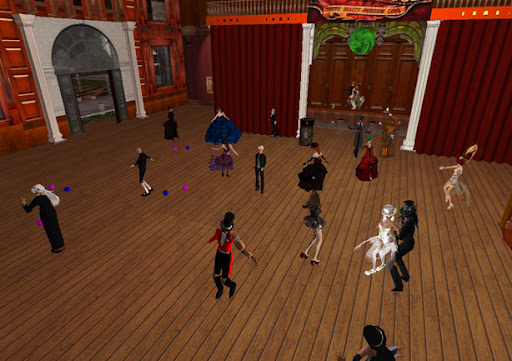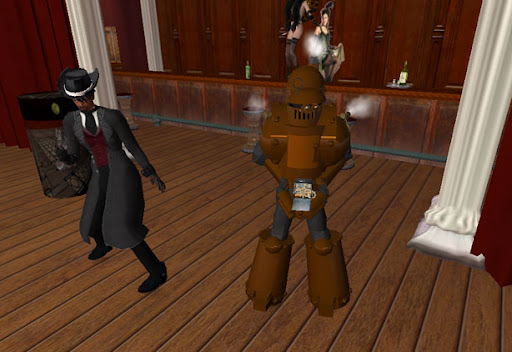 DJ & Jukebox? Fuzz & Mr. Hassanov cast their eyes over the dance.
I went for a look inspired by Harold Zidler. Finding a red tailcoat in SL in next to impossible. I may have to do one of my own.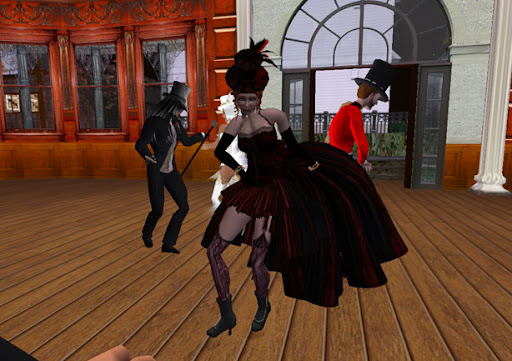 My beautiful Christine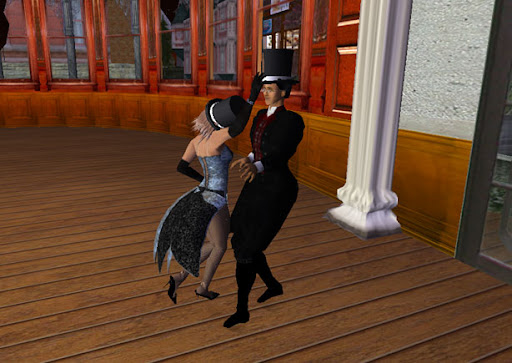 Mr. & Mrs. Decosta inspire some pizazz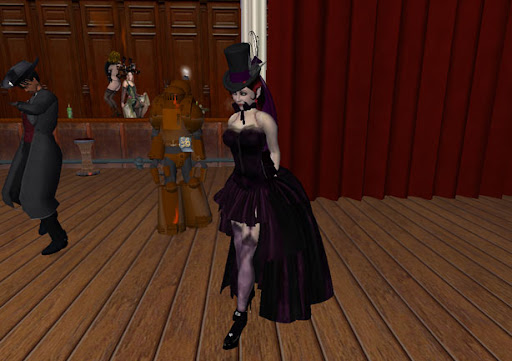 Another stylishly dressed visitor to Steelhead who's name I didn't catch.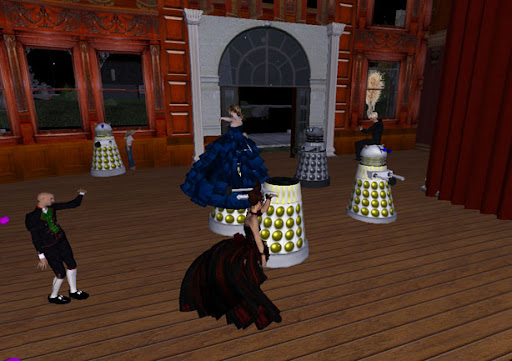 Of course the Daleks had to put in their appearance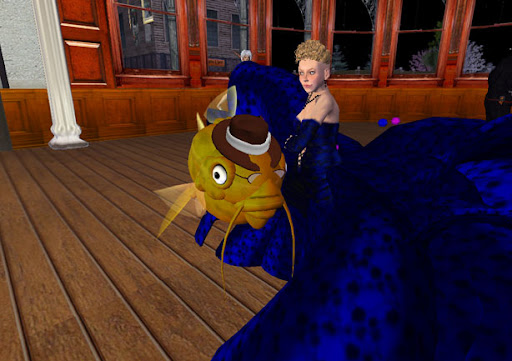 Tensai & Hermione Pennyfeather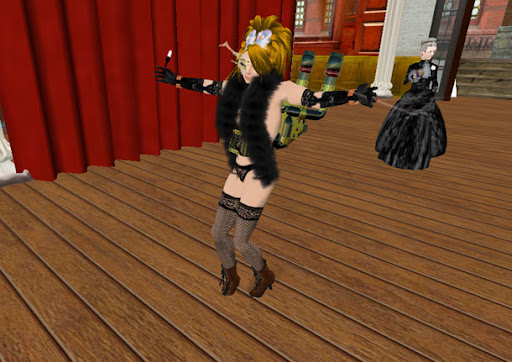 Miss Projects shakes her gears