Friday night saw an impressive array of outfits for Steelhead's
Heroes and Villains
theme.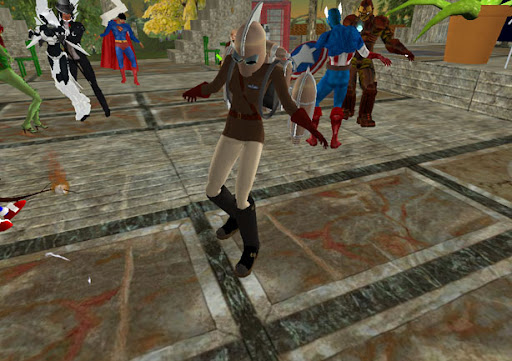 Dia as The Rocketeer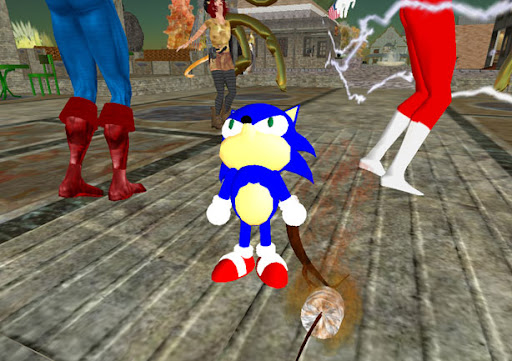 Lunar as Sonic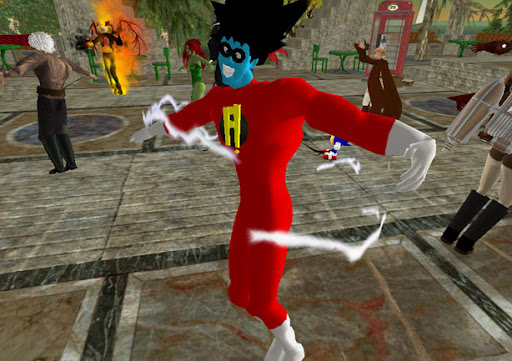 Freakazoid!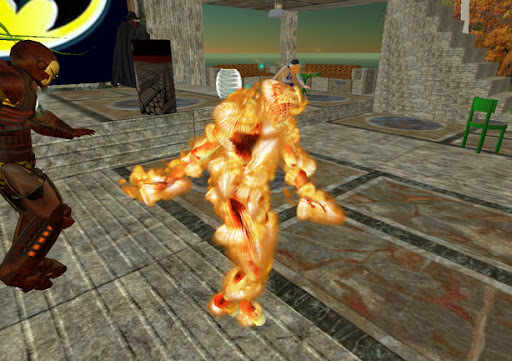 Hotspur O'Tool in one of many costumes he cycled through on the evening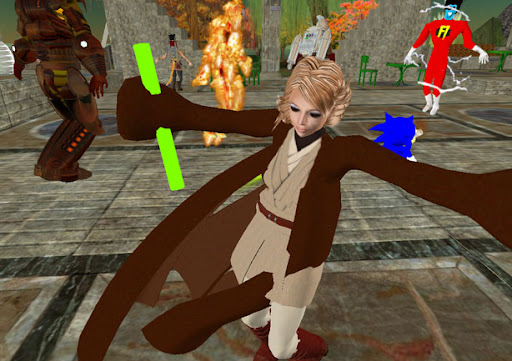 CeAire Decosta as a Jedi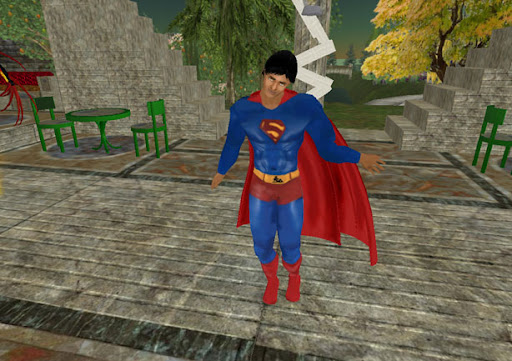 Hawc Decosta as a Superman with an interesting belt buckle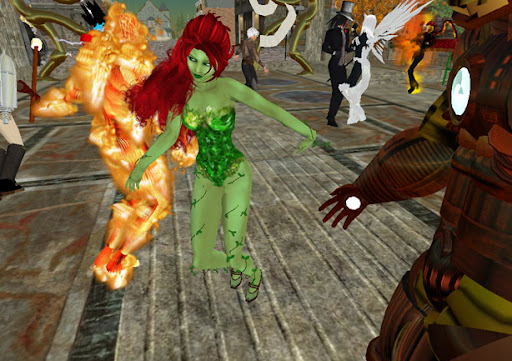 Christine as Poison Ivy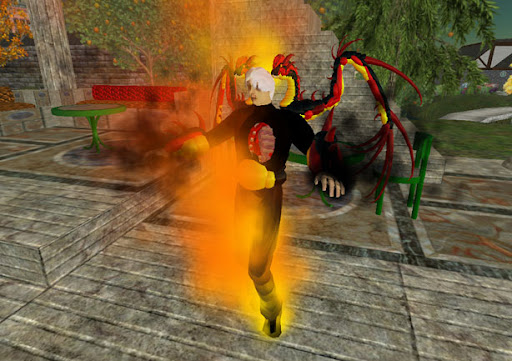 A Flaming demon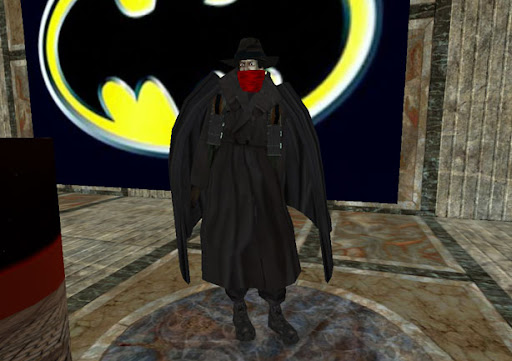 Fuzz trying to figure out what lurks in the heart of men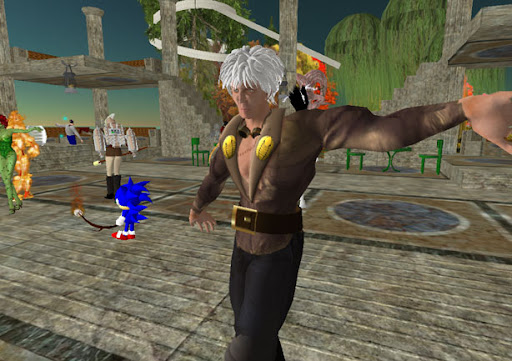 Baron Wulfenbach as Bill Heterodyne. Nice touch :-)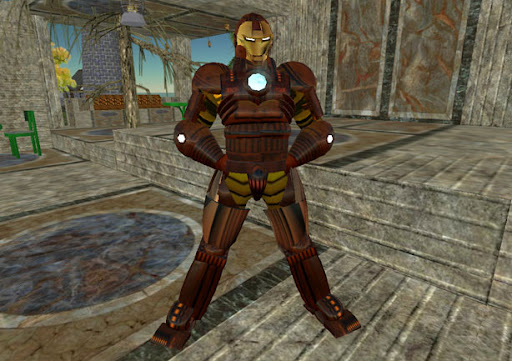 Yours truly in an Iron Man outfit. I love this AV and it's proven quite inspirational.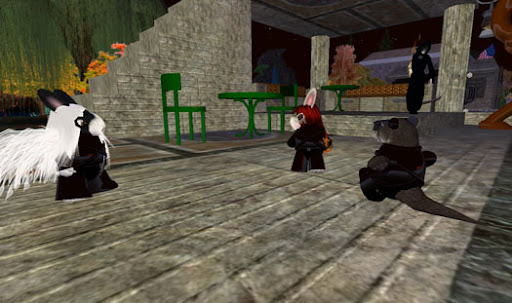 Thanks to Miss Cornelia for this shot of the X-Tinies!