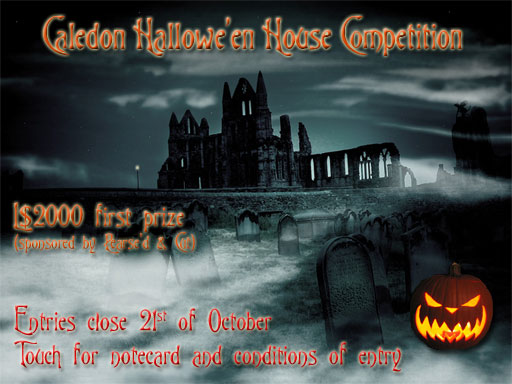 The rules are simple.
1. Decorate your home in your favourite Halloween decorations.
2. Send me (Edward Pearse) a notecard with your name, a LM of the property and a little description no later than the 21st of October.
3. A notecard of all houses in the competition will be made available to Caledonians.
4. Caledonians lodge their votes for their favourite house by 27th of October.
5. In the event of a tied vote, I have the deciding vote.
Winners will be announced
on this blog
and contacted directly to receive a prize of L$2000 and a prize plaque.