As mentioned
here
, several of the new arrivals in Steelhead decided to throw a party as a celebration/housewarming.
I had been asked to find some music in line with the theme. Some was pretty obvious, like songs from
The Court Jester
, or tracks like, "Tears of a Clown", "Be A Clown", and "Cathy's Clown". I also discovered that Shakira had a song called "Costume Makes The Clown" and Alice Cooper's "Can't Sleep, Clowns Will Eat Me". I had a great time putting the music together.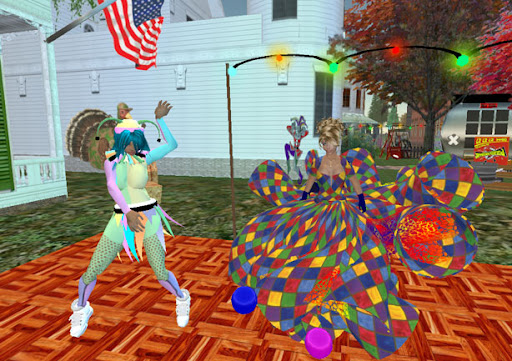 Zoe Connolly and CeAire DeCosta get into the spirit with some colourful outfits.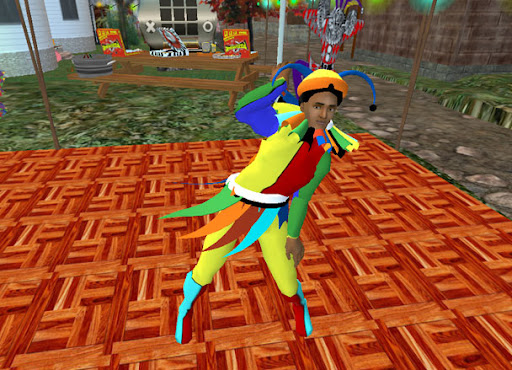 Hawc DeCosta was there with bells on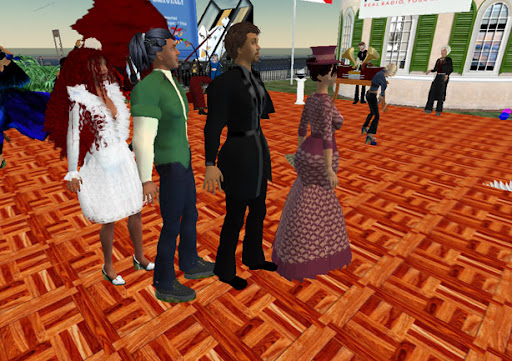 An unintentional Abbey Road moment.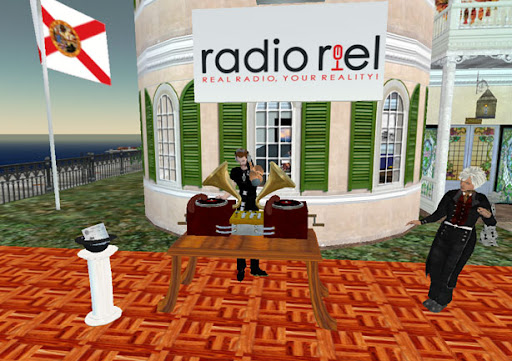 Myself and Baron Wulfenbach.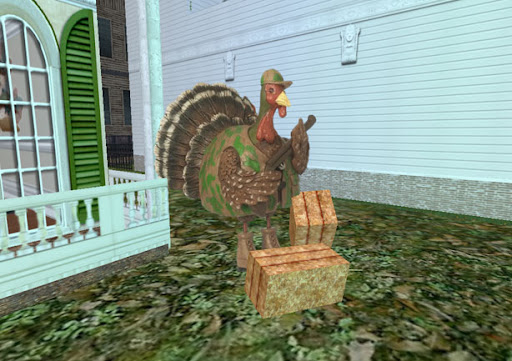 I think the turkeys have heard rumours about the upcoming American Thanksgiving...