Way back in July I started on my goal of acquiring the plot to the south of Davaar for building expansion. After many delays and setbacks it was finally mine and the building commenced. Now finished, the Caledon Cay Mooring Tower (or as Lady Primbroke has started referring to it as, "The Garage") is open for use.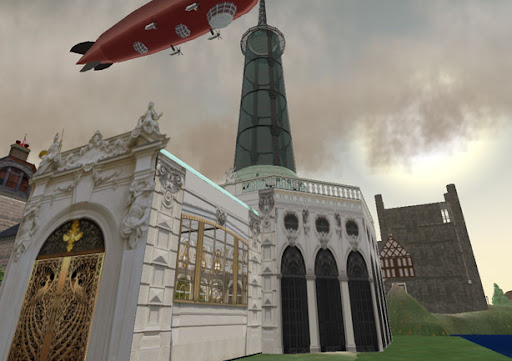 At this stage it only caters to dirigibles and flying vessels, but once the Radio Riel building is completed for Penzance I will be adding in facilities that will provide maritime access for both submersible and surface craft.
I may even host a party or two.