Yes ladies and gentlemen it's that time of the month again. Or at least it seems that Caledon is getting a new sim each month.
Morgaine
landed on the weekend with the linkup between Penzance and Wellsian now complete.
The floating island hovers over the
Strait of Morgaine
due to high deposits of Cavorite.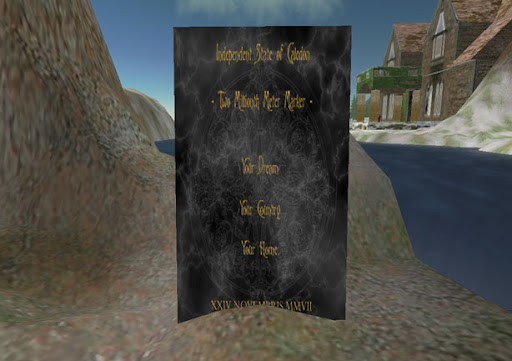 With Morgaine, Caledon reaches its 2 millionth square metre of virtual land. It was only 7 months ago when we reached the 1 millionth with the
arrival of Steam Sky City
I've updated my main map accordingly, though I need to finish the update for the Navigational Hazards Map.