Many of you may be familiar with the Emporium of Grendel's Children, who make some very impressive, and also very cheap, Avatars. The Emporium itself is based at high altitude but through the (un)fortunate presence of lag the other evening I found myself on the ground. Or at least to start with.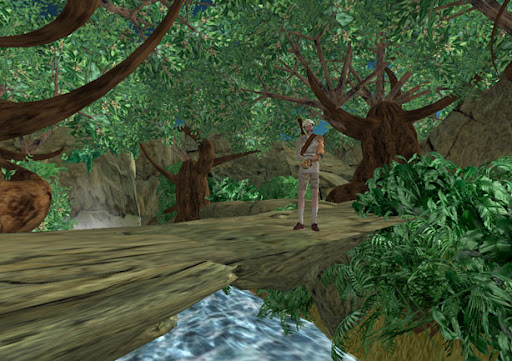 After stumbling through miles of open desert I found an oasis.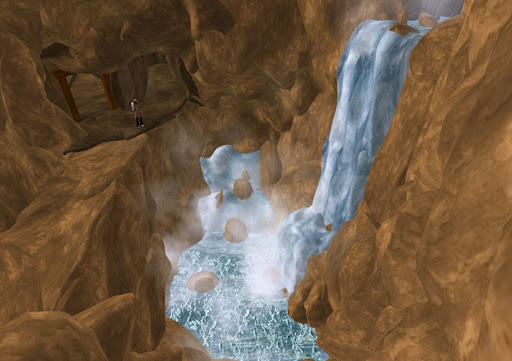 Following the stream lead me to a maze of underground caverns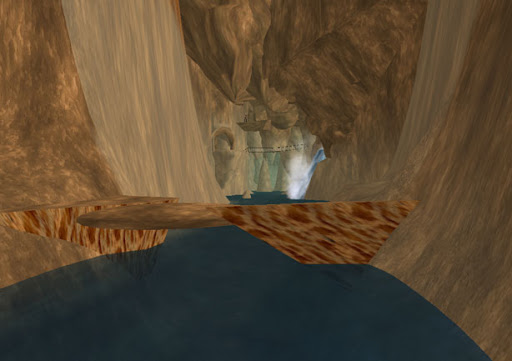 Vast areas, invisible from the surface.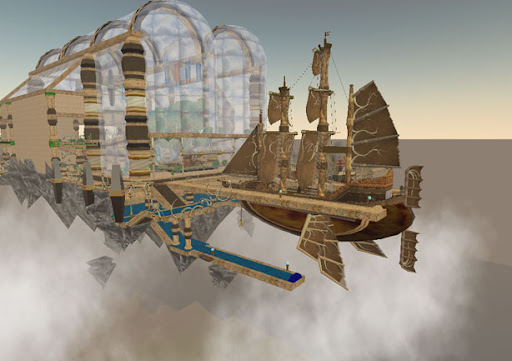 Yet back at the Emporium I realised that as flight is the main means of transportation, it was little wonder I had not discovered the ground before.
I'm not sure how she handles but she looks extremely capable.