Friday night in Steelhead was the weekly dance, and the first I had attended in some time owing to outworld commitments.
This weeks theme was "Animals" and there were some interesting interpretations of that theme in attendance.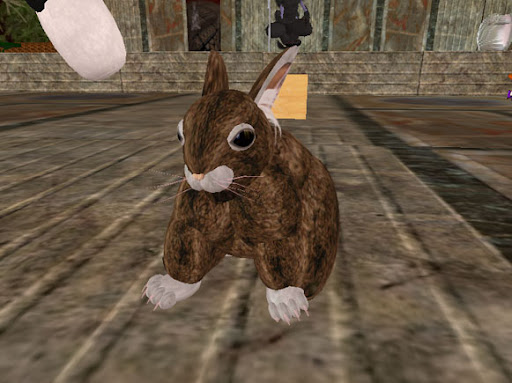 My dear wife showed her cute and fuzzy side with her adorable little rabbit.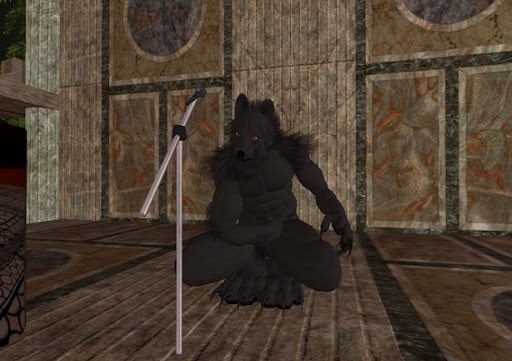 Steelhead's resident DJ and sometime Sheriff (or resident Sheriff and sometime DJ. Possibly a musical Sheriff?) went for his more "natural" approach.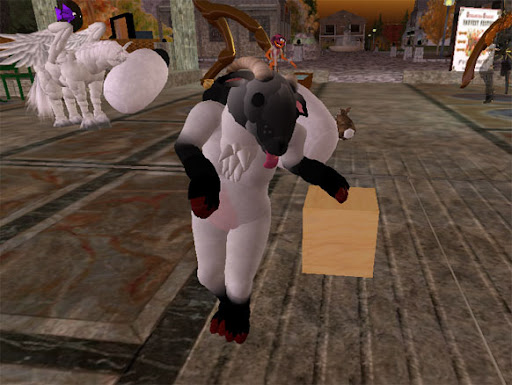 His Grace of Greystoke (the AV Formerly Known As Gnarli) became the butt of assorted Ewe jokes.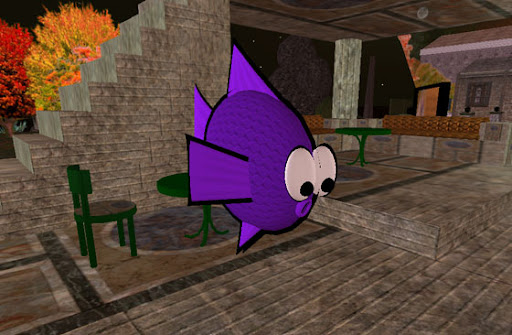 Miss Katt showing her best shocked goldfish impression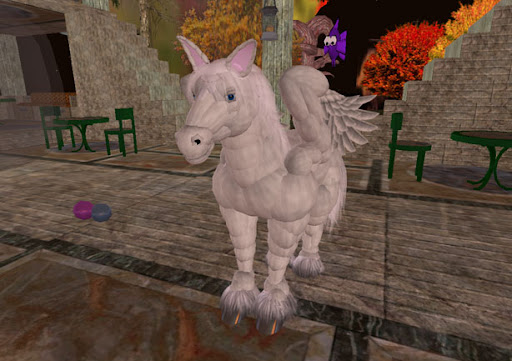 Lunar went for a more horsie theme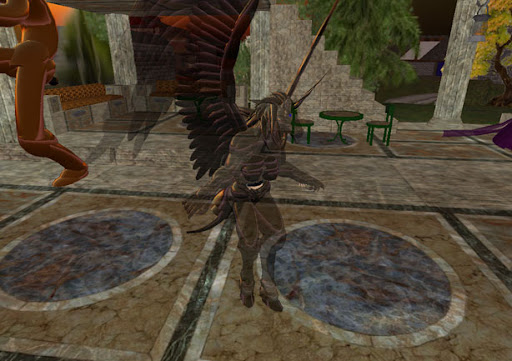 While Tensai, his partner in crime, took the concept of horse and wings and came up with her own unique variation.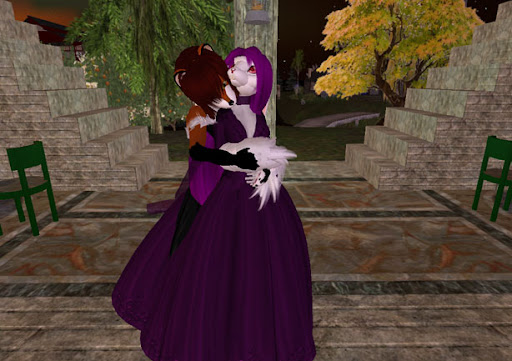 Emilly, our host for the evening took on her bunny aspect, while Fawkes did had a more cunning fox.
Melissa and her partner DadOZ as a pair of matching Nekos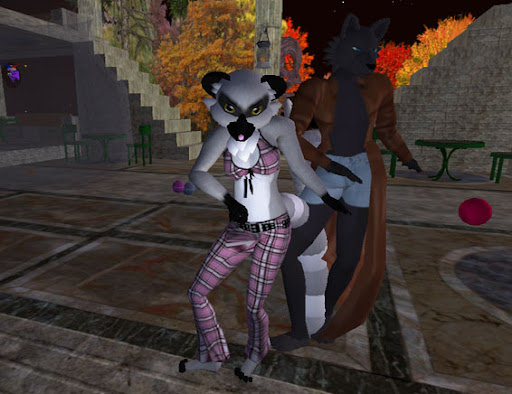 Her Grace of Loch Avie and Sir Hotspur added their furriness to the evening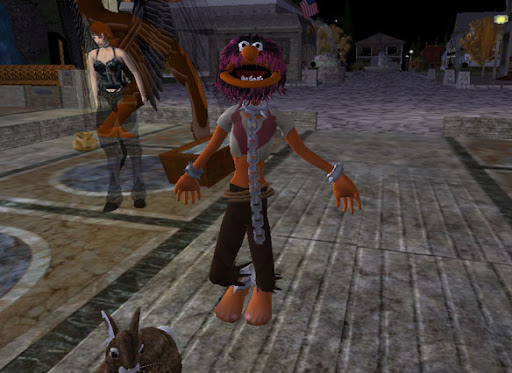 Your truly went for a more specific interpretation of "Animal" and engaged in Muppet dancing for the evening.
Earlier in the week Steelhead had unveiled it's new weather system as well. I was impressed with idea and am toying with the idea of something similar for my own plot.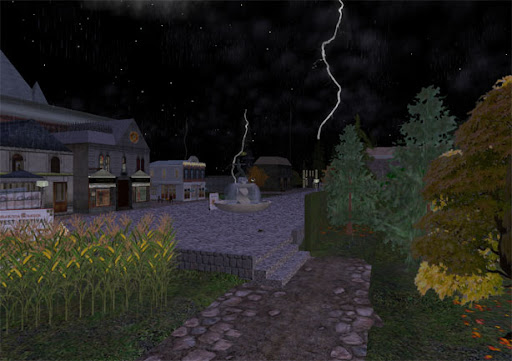 Rain and lightning in Steelhead. The natural kind for a change.