On Monday evening Lady Primbroke and I decided to take a little time out for ourselves and just have a wander through the grid to places we'd heard of but never seen.
Our first stop was
Flashman's
. A rather run down Pub that would be right at home in parts of New Babbage. It sort of combines the feel of a Prohibition Speakeasy with a seedy London opium den.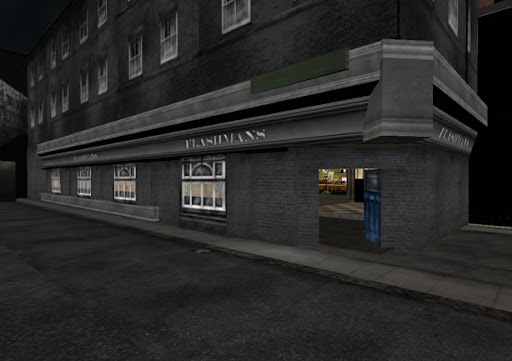 The exterior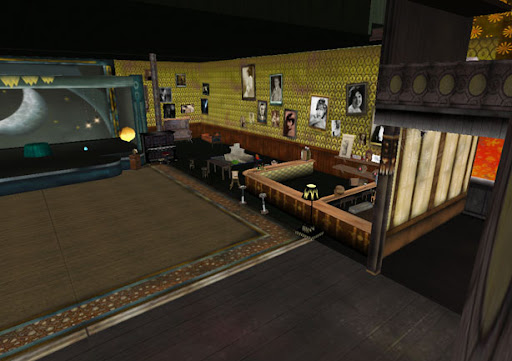 Inside.
Then on to a
Dealey Plaza
. A virtual recreation of the surrounds of one of the most infamous events in history. For people of the 60s it was such a shock that people around the world would later be able to recall what they were doing when they heard JFK had been assassinated. Added to that the controversy surrounding his death and the "magic bullet theory" the event is one that has grown to something of a cultural heritage.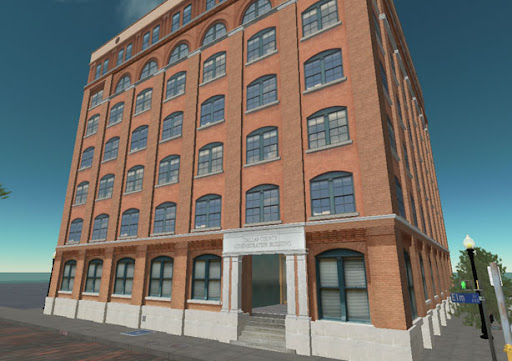 The book depository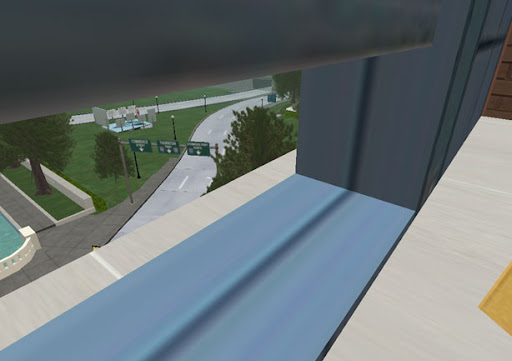 A view from the window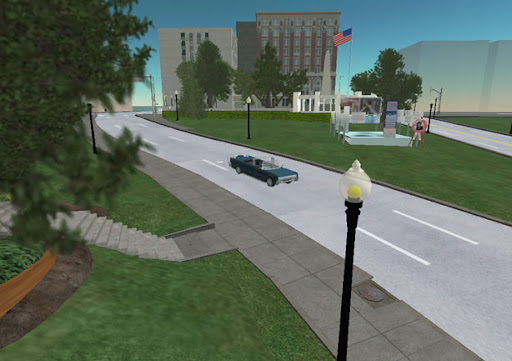 A view from the "Grassy Knoll"
While the sim doesn't offer any suggestions as to who or how many people may have been involved with Kennedy's death, it's thought provoking none the less.
From there we changed attire into something more tropical and headed to
Africa
.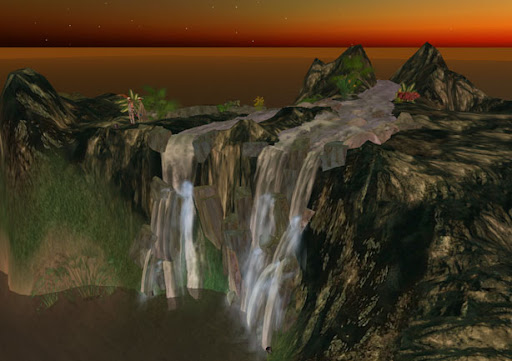 Stunning waterfalls and trees.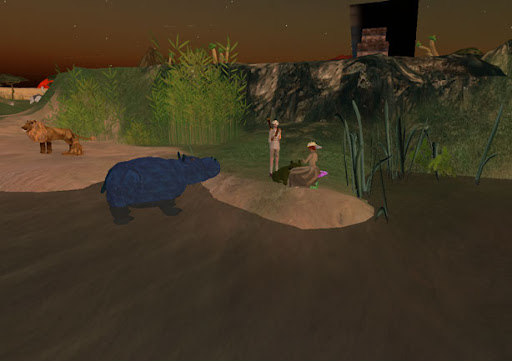 Lady Primbroke chats with a rather talkative toad.
The Africa sim has a lovely collection of native animals and (with the exception of the aerial shopping strip) is a wonderful setting for an evening stroll.