It seems our Beloved Guvnah is on a roll to get himself sorted for before the New Year.
It was only this week that I managed to snap a picture of the newly terraformed
Caledon Brigadoon
when I here over the aether that yet another sim was being landed as we spoke!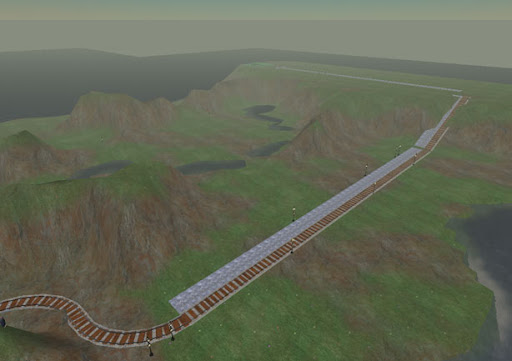 Caledon Bridagoon, now divested of ice, but awaiting snow cover.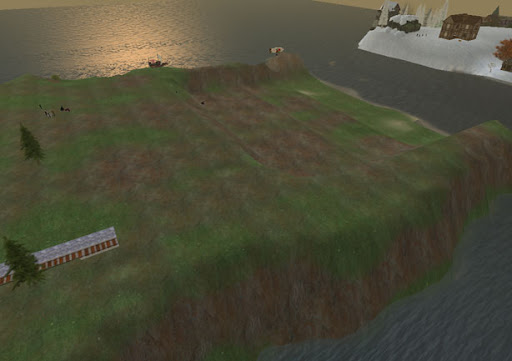 Caledon Cape Wrath. Winterfell and Caledon are now linked.
Myself and over a dozen spectators watched as the sea was parted and the earth was given form, before a mad dash ensued to be first across the new sim.
We're now now officially linked to Winterfell. Just mind their security devices when you dash across. Some of the Absinthe residents are a little zealous in their deployment of security orbs.
Caledon now stands at 33 sims with more than 2,160,000 square metres of virtual real estate. That's almost a square mile (and you wonder why it takes so long to get around Caledon now).