Last Friday saw the first anniversary of the arrival of the original four Duchies in Caledon. Lionsgate, Carntaigh, Primverness and Loch Avie were the first
void
sims in Caledon and also the first sims to be held in trust by an individual rather than a group of people.
To celebrate the event Her Grace of Primverness hosted a Renaissance Ball.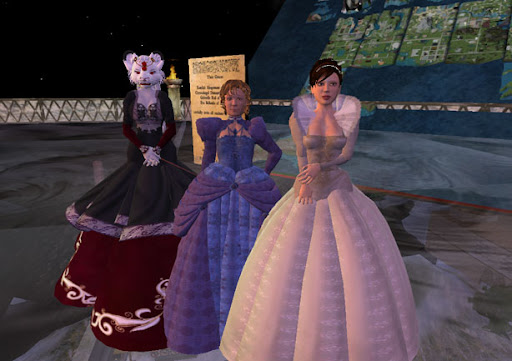 Her Grace of Lionsgate (Her Lyoness), Her Grace of Primverness and Her Grace of Carntaigh were in attendance.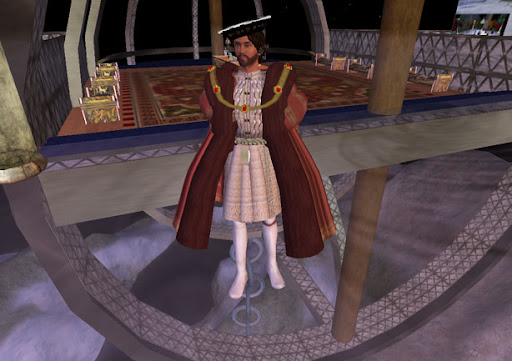 His Grace of Murdann, resplendent in his Tudor gown.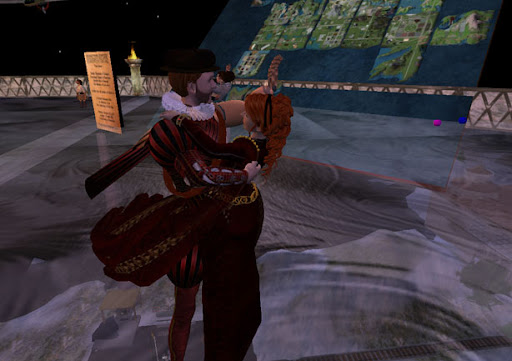 Myself and the Lady Primbroke waltz for the evening.
Miss Widdershins, publisher of Prim Perfect magazine
Sadly the Duchess of Loch Avie was unable to join in the celebrations due to RL commitments, however we certainly had a fabulous evening all the same.
May they rule for a further year in peace.