Saturday afternoon was the first joint ball between Caledon and the "Victorian Gothic" themed sims of Winterfell. Hosted by Her Grace of Carntaigh, Gabrielle Riel, and the Senechal of Winterfell, Serra Anansi.
I wasn't able to make it to the start of the ball, originally being held in Winterfell Keep. It seems the combination of high prim jewellery, high prim gowns, AOs, HUDs and a high number of AVs in the sim was too much for Winterfell to bear and it fell over.
The reassembled dancers opted for the recently formed sim that was the cause of the celebrations, Caledon Cape Wrath. And with a quick scattering of dance balls and the tuning of the parcels to the right music, the Ball was under way again.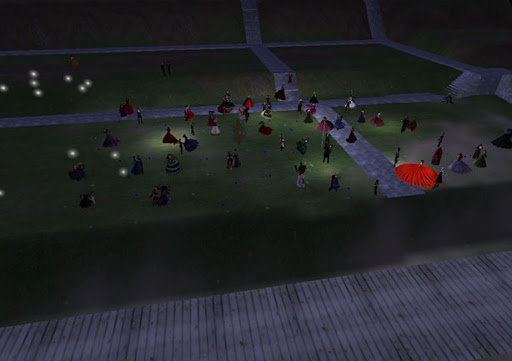 The dancers reassemble on Cape Wrath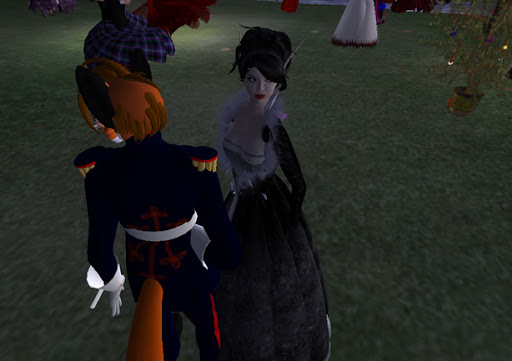 The Senechal of Winterfell, Miss Serra Anansi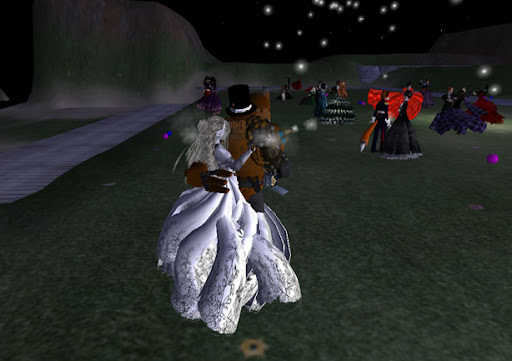 Miss Cornelia and Mr. Hassanov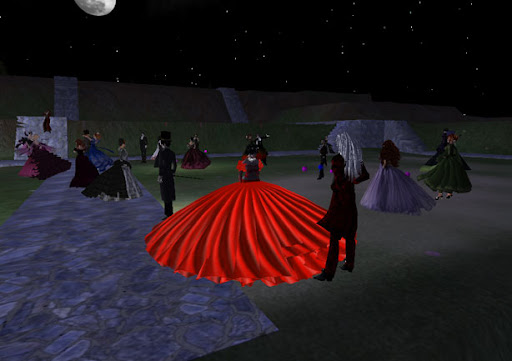 Possibly the largest Ballgown in SL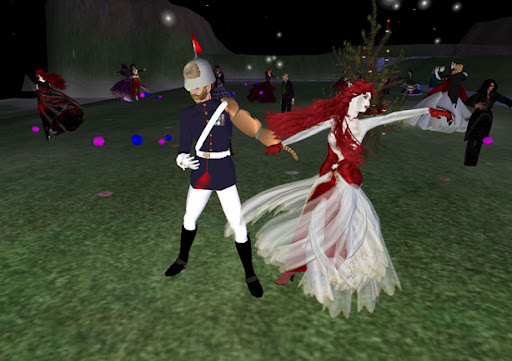 Myself and Miss Emilly
Sadly time zones and RL commitments prevented me from staying for much more than an hour, but it was nice to see the coming together of the two communities. I look forward to seeing what it brings.