Steelhead's recent dance themes have been running the gamut of Victorian Scientific Romances and this week was no exception.
Around the World in 80 days brought an assortment of attire out of the cupboard and onto the dance floor, with a variety of modes of transportation to help them get there.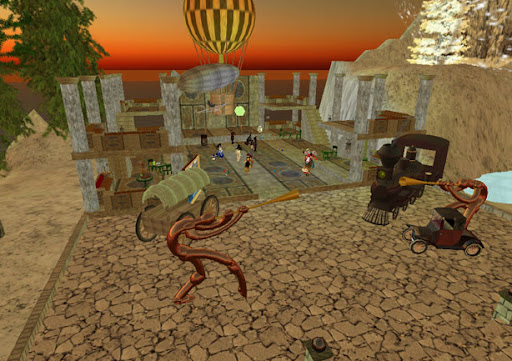 Balloons, trains and automobiles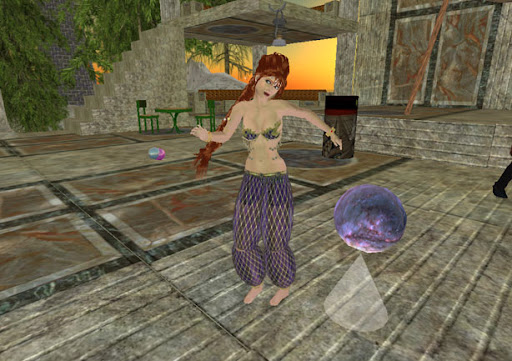 My dear Christine in her Middle Eastern attire.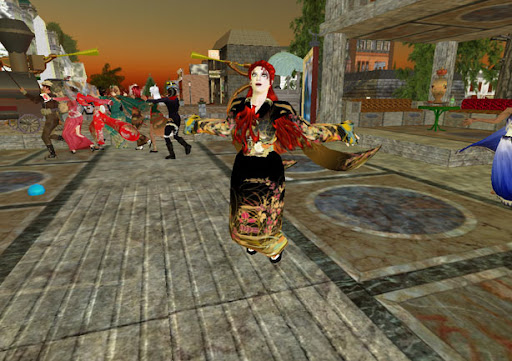 Dia in a wonderful oriental gown.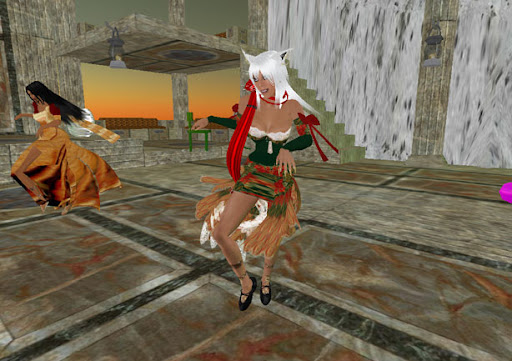 Lumina in a Christmas themed outfit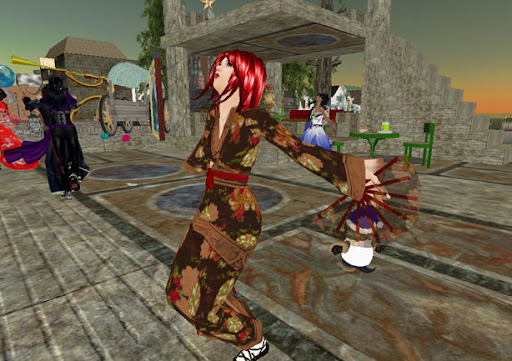 Eva in oriental attire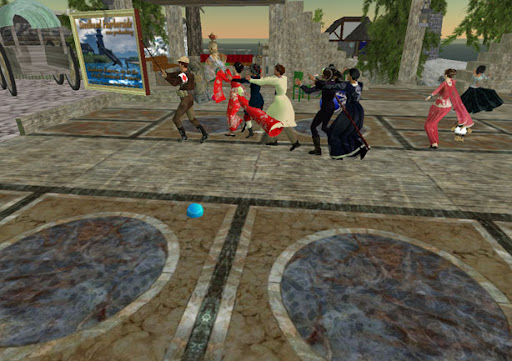 "Come on , shake your body baby, do the conga"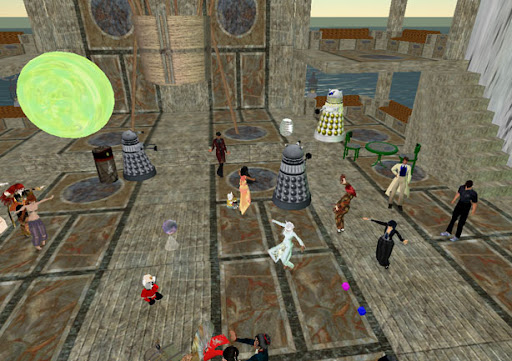 And because you can't travel the world without Daleks.
LordAlbert Heron in one of his rare visits to Steelhead.
Fabulous night was had by all.