Saturday evening saw a lovely event: a Ball to celebrate the introduction of the Caledon Library's
Ellen Throckmorton Riel Memorial Etiquette Collection
, in honour of the Grandmother of the Duchesses of both Loch Avie and Carntaigh.
It was also Bastille Day so I sported the Musketeer uniform I have been commissioned to make.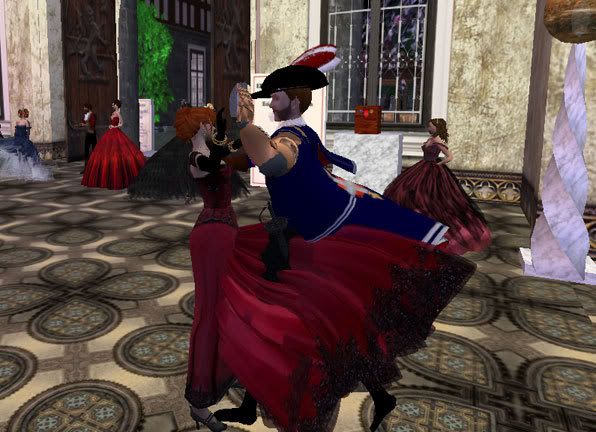 My darling wife looking stunning as usual.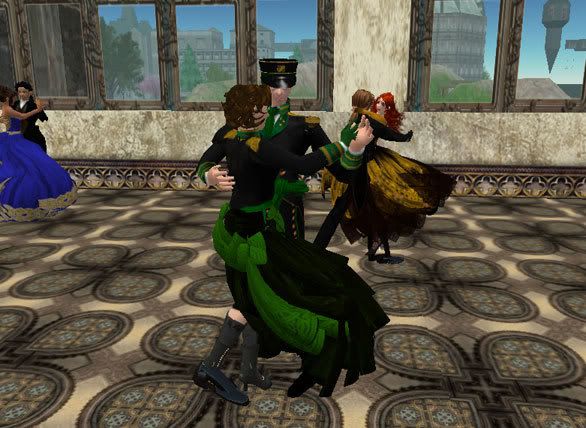 Her Grace of Primverness and JJ Drinkwater sport the uniforms of the Library Militant
Dancing with Dame Bryndal
To cut down on lag Sir Zenmondo's dancecards were not used, but this also gave those more forthright ladies the opportunity to ask a gentleman to dance [
What is the world coming to?
]
A wonderful evening all told.