The 2nd birthday party begins!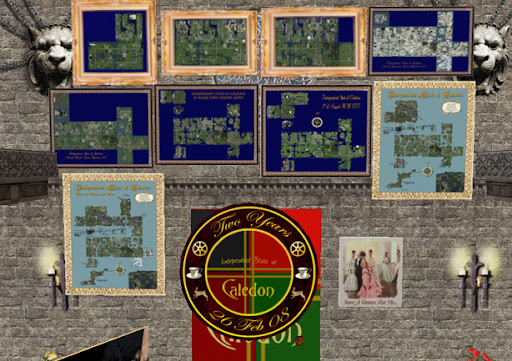 Some of the maps of Caledon over the past two years, displayed above the birthday plaque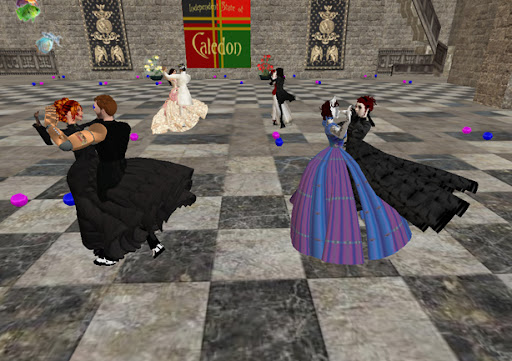 Dancers at the first Grand Ball of the Roses for the day. Myself and Mrs. Warburton, with Miss Graves and Miss Bohemia to the right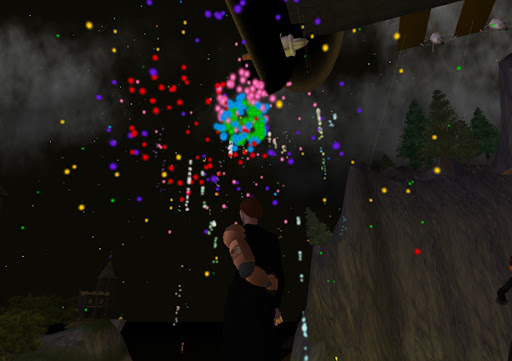 Watching the fireworks in the Firth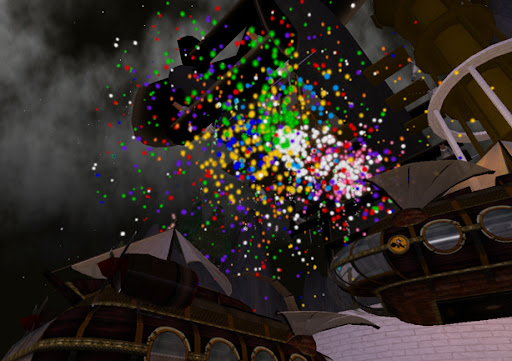 Pretty.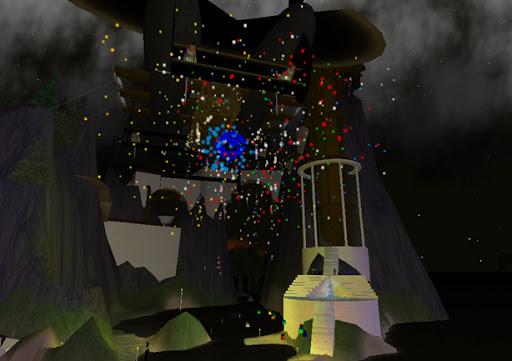 If I had the smell of fireworks it would have been damn near perfect.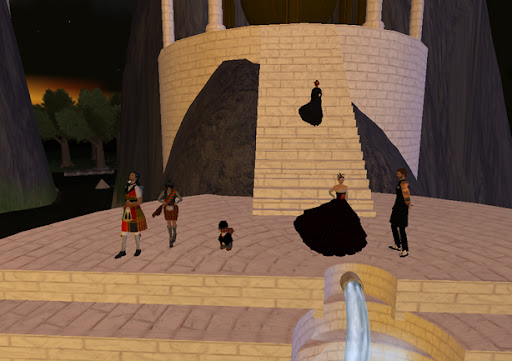 Some of the onlookers watch in happy contemplation of being Caledonians