I'm rather picky when it comes to building. Good texturing can often be let down by poor prim alignment, or a nice layout can be ruined by someone with no sense of scale (even after allowing for the 7' avatars that about in SL). So it's nice when I see someone who has accomplished both wonderful textures and put them on a great build.
Just north west of the hub in Caledon II used to be a series of townhouses based on some in existence in RL Sydney. While the wrecking ball had been taken to them, the replacement buildings more than make up for any disappointment I might feel.
My main focus of this collection of buildings is The Golden Harp.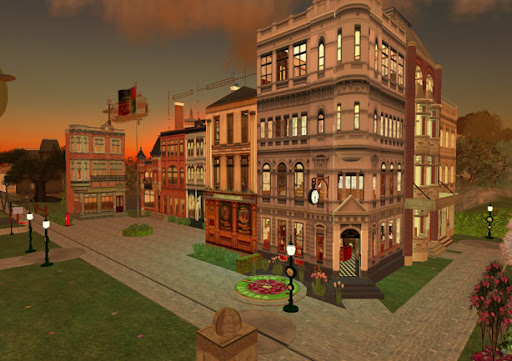 No. 1 Penny Lane, an impressive collection of late 19th century architecture.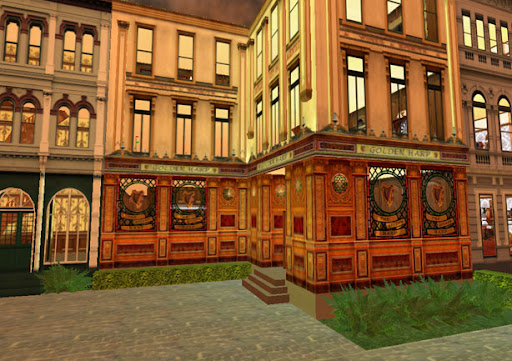 The Outside of the Golden Harp.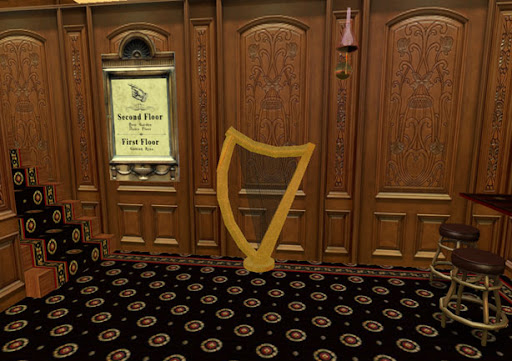 Inside the foyer, the pub's namesake.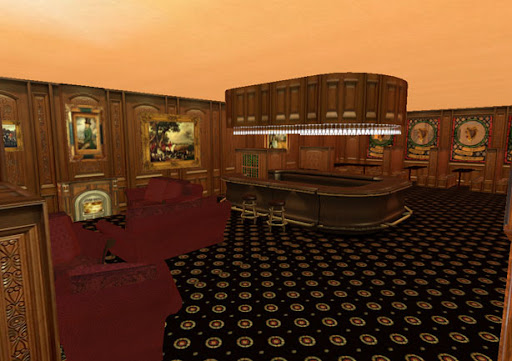 The main bar, including some very comfy looking lounge chairs, as well as a collection of booths.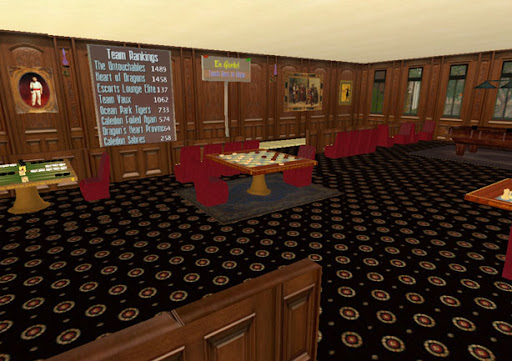 Up to the first floor is the games room, featureing En Guard, draughts, chess, backgammon...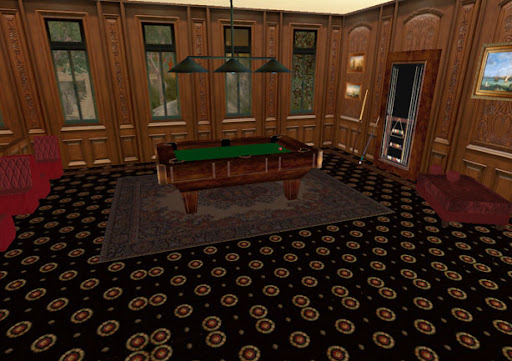 ... a pool table...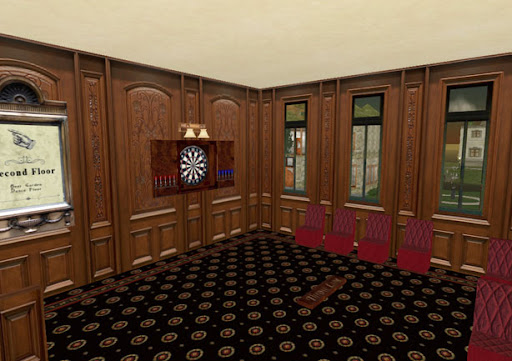 ... and even a dart board. (My aim is terrible)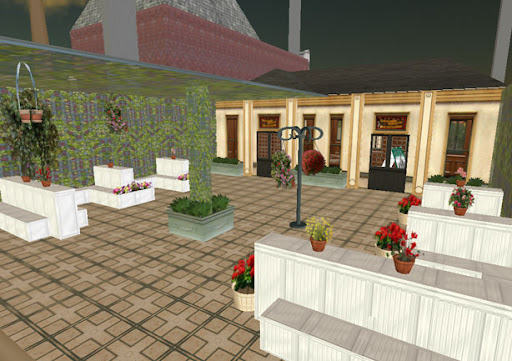 Up to the second floor has an outside beer garden for those evenings where the weather is warm.