Two years ago today we stood together in a chapel high above Loch Avie.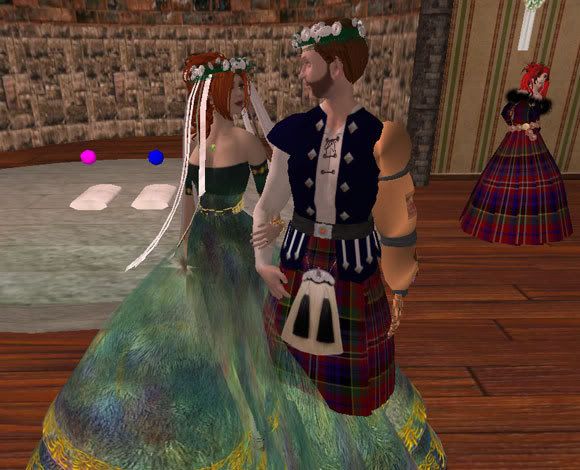 Through house moves and sim closures, wars and invasions, and battling the time-zone vexatioun she has stood by my side. Sometimes with a look of pride, others with a look of long sufferance.
You've indulged my interest in vehicles and gadgets and explored with me when lag made it hard for you to even walk.
Thank you Christine for making me a very happy man and for being by my side.