Friday night saw something a little different as far as Caledon events. While Caledon is quite up front about it's Scottish heritage (though you'd have to use small words to explain it to some) usually this involves a dance with a Scots theme. Friday night was the traditional Burns Night Supper to commemorate the anniversary of the birth of one of Scotland's greatest poets. To celebrate, Her Grace of Loch Avie and Miss Soliel Snook organised a sit down dinner.
Complete with tatties and neeps, haggis, plenty of whisky and the traditional reading of various poems and historical anecdotes.
Yours truly was providing the music but my typist encountered some early problems requiring a complete system shutdown. Thankfully Her Grace of Carntaigh was onhand to cover for me while he instituted Emergency Repair Procedures.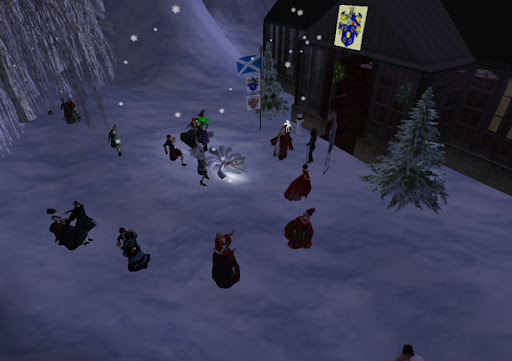 The it was on with the dancing with some Scottish themed tunes.
Saturday night was Steelhead's formal for the month with the theme of "Steelhead" (possibly about as close to having a
western
theme as it's likely to get) which I dressed as Sheriff Jobias Barthelmess...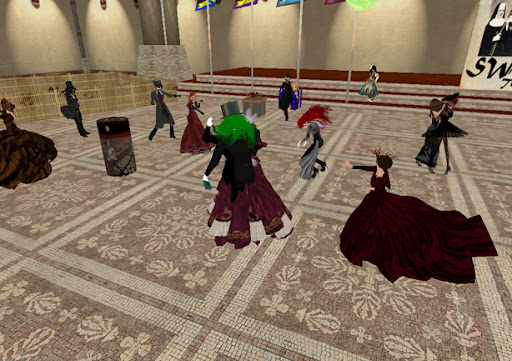 But I couldn't stay long as I was running my own Australia Day party in Caledon Cay.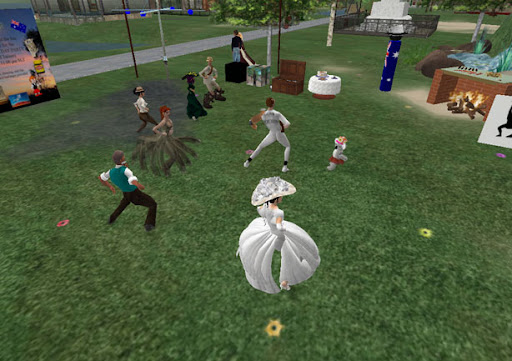 Lawns, barbeque, esky, choons. (I need to get myself a set of cricket whites I think)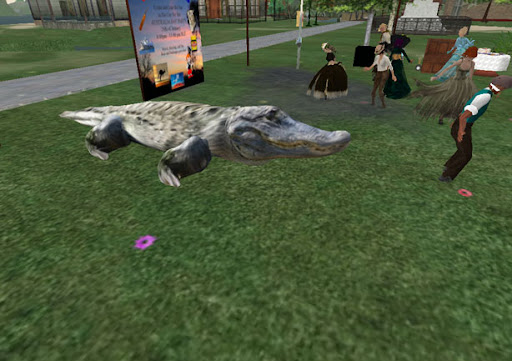 A visit from a "Darwin Tourist Trap".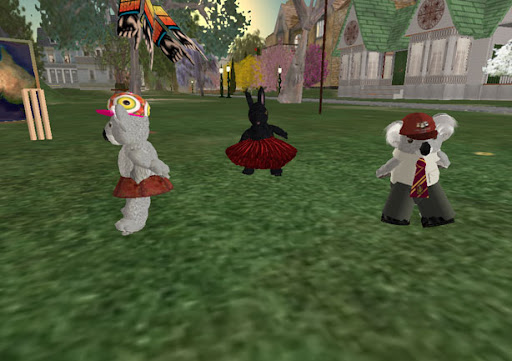 Two drop bears and a bunny.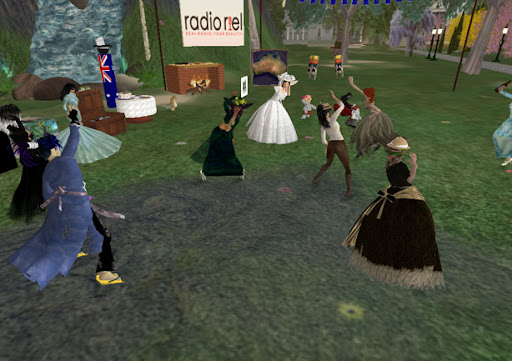 More dancing.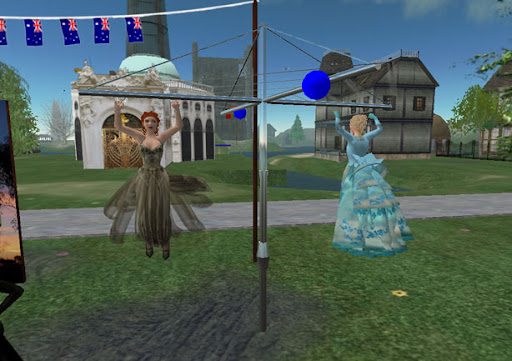 My dear wife and Miss Gildea play on the clothes line.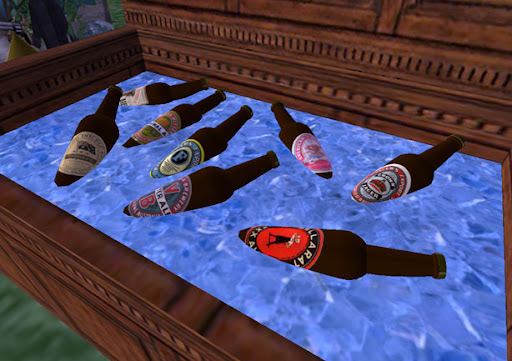 And what's an Australia Day party without beer?