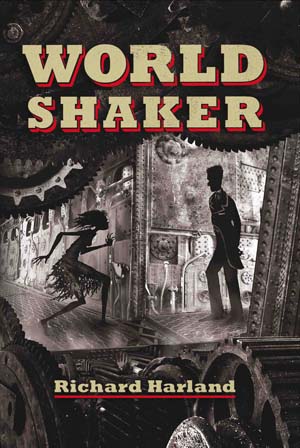 Colbert Porpentine is a 15 year old boy living on the Upper Decks of the juggernaut Worldshaker, a mobile city some five miles long. He has been named the successor Supreme Commander by his granfather Sir Mormius Porpentine. His life of privilege tradition and rules begins to unravel when a girl from the Lower Decks - a Filthy - escapes and turns up in his room.
Aimed at the Young Adult readership there's some interesting ideas and a fun writing style mixed in with all this.
On top of that Australian steampunk fiction is rare enough so promoting the good stuff is worth it.
Hunt yourself up a copy.